The products on this page are intended for mature audiences.
By purchasing these books, you are certifying that you are age 18 or older.
Roy: Between Marco & Tracy
Roy William Carrara had two great loves in his lifetime.  The first was Marco, a lynx that he had known since their cubhood and who was tragically killed while serving his country.  The second was Tracy, a free-spirited coyote that Roy would spend the rest of his life with.  The stories in this volume tell of the relationships that most affected our gentle bear's life in the twenty-four years between Marco and Tracy.
Roy: Between Marco & Tracy is a collection of short stories based in the anthropomorphic world of Long Division.
(127 pages, 35,019 words)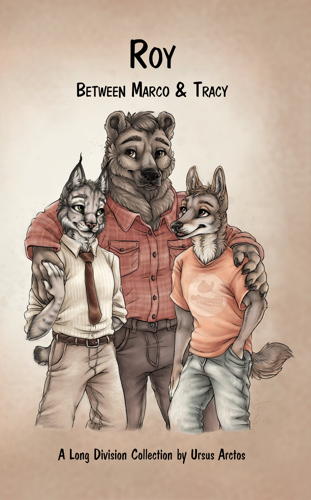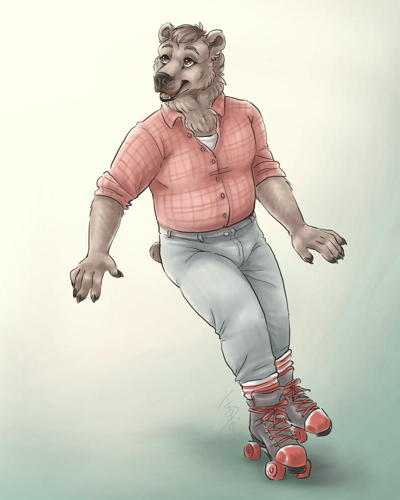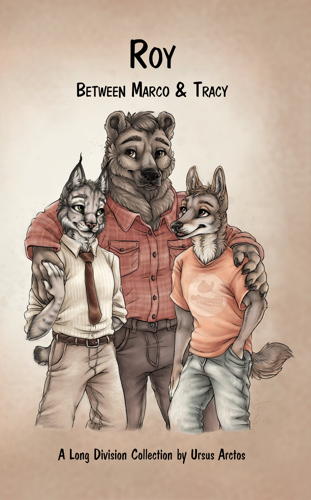 Roy: Between Marco and Tracy
Paperback Edition
If you would like a signed copy, please send me a request via e-mail when you place your order.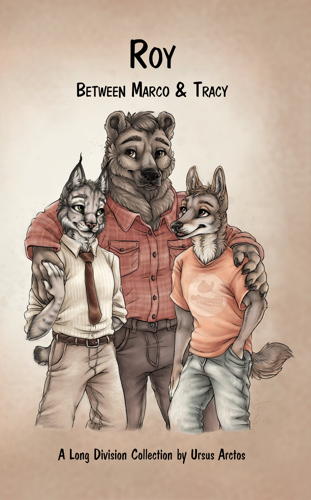 Roy: Between Marco and Tracy
Electronic Edition
You will receive a link to all three electronic versions: PDF, MOBI, and EPUB.
$4.99
Shipping Rates:
US: $3.50 (1 or 2 books) $4.50 (3 books)
International: $25.00 (1 or 2 books) $33.00 (3 books)